Shipping companies and Solutions
D'Alessandro Agent
D'Alessandro Agent is a Shipping agency located in Tunisia and is an incorporated company with a capital of TND 900.000.
Based in the port area of Rades, D'Alessandro Agent is agent for some of the most important ship-owners worldwide :
Grandi Navi Veloci (GNV) short sea liner operating ro-pax service between Italy and Tunisia;
Brointermed Lines ltd – operating container service in the Mediterranean sea;
Nippon Yusen Kaisha (NYK) – global carrier operating container service from Asia to Tunisia;
Official member agent of Multiport network in Tunisia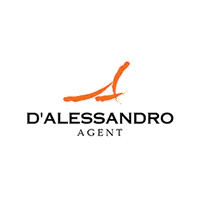 Alcomar
Alcomar Shipping company (L'Algérienne de Consignation Maritime) is one of the leading shipping specialists in in Algeria.

Founded in 2001 as a shipping agency in Algiers Alcomar have have a team of experienced and dedicated staff, fully trained in the intricacies of international shipping from and to Algeria but also in the Mediterranean sea.

Alcomar earned a well-deserved reputation as a successful Shipping agency and freight forwarder representing ship operators in the Algeria.